Get A Free Quote
Contact us today to speak with one of our dedicated staff and one of our well-maintained pedal ready fleet Tow Trucks will be with you in an instant.
Roadside Assistance

Roadside Assistance in Perth Like No Other!
We don't like to think – or remember – that our cars can break down. We think of them as finely-tuned machines, things that we can rely on no matter what.
​However, this ignores the simple reality that devices do fail. Cars can sometimes have serious problems.
It becomes much more problematic if these breakdowns occur in the middle of the road. Fortunately, that is where reliable roadside assist services can help.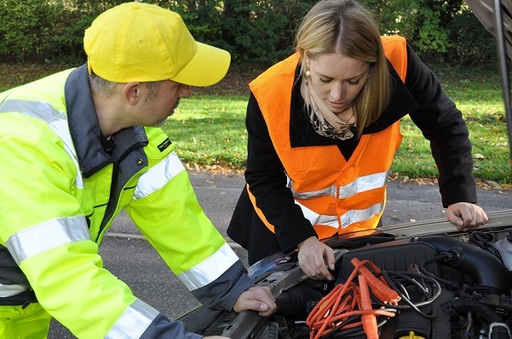 Our roadside assistance service is available on-demand, anytime, anywhere. We can provide the help you need to get your wheels spinning again. Our team of professionals can be wherever you need us, with the tools and equipment to assist you in your breakdown.
Is your car not starting?
The car not starting could be a sign of multiple concerns. It also leaves you stranded and unable to get where you need to go. In some cases, this is an electrical issue. There could be a mechanical problem. There might be any number of reasons for this troublesome instance.
Don't fret. Give us a call, and our technicians and mechanics will drop by. They will diagnose the problem and enact a solution. We can get you back on the road fast. The sooner you call us, the sooner you can get back on your way.
Is your battery flat?
Did you accidentally leave the lights on? Every once in a while, people just leave the lights on. It happens to us in our homes, just as we're about to leave. It even happens to our cars. This drains the battery, leaving it flat.
There are other reasons for a battery not working properly. Our mechanics can diagnose and repair it. Even if the problem isn't a flat battery, call us. We can get the system started again so that you can get back on the road.
We have batteries for all the major makes and models. Whether you have a 4W drive, an off-road vehicle, a motorcycle, or any other, we have both the technicians and the batteries ready to go.
Did your tire go flat in the middle of the road?
A flat tire can be as annoying as it is dangerous, so don't try to drive with one. If you don't know how to change a tire, you shouldn't risk DIY. There are so many ways you can get it wrong, even if you have the right tools. You could do more damage.
Call a professional. Relax, call us, and we'll send our mechanics over. We'll remove the flat and put in the replacement hassle-free. We will make sure it's there securely.
Our roadside assist service also includes petrol refills.
As our daily lives become more hectic, we have to juggle more details. Pick up the kids. Buy groceries. Get that noise in the back checked out. Make sure to get to the office on time. With all these little things competing for space in our consciousness, we sometimes forget to fill the tank.
When the petrol goes empty, you end up stranded on the road. However, our service can fix that. Call us, and we can get someone to fill it up and let you get back on your way again. Just contact us, give us your location, and what type of fuel your car requires – and how much.
If you've locked yourself out of your car, don't be ashamed. It happens to all of us.
Modern car locks can be complex systems. Some of them are purely electronic and no longer use a traditional key. Others are a mix of electronic and mechanical systems. Some cars forego the key entirely, using an electronic security system.
For each type of lock, you want a specialist. You want someone that knows their way around that particular system, rather than doing guesswork.
We have a team of dedicated professionals who specialize in car security systems. From locksmiths to technicians, we have a team that can get that door open so you can get back on the road. Don't be shy or embarrassed to call us for help.
Sometimes, you just need your car towed from one place to another.
The reasons for pulling may vary. An accident might have left it an immobile block of metal and parts. The damage to the engine may be much more extensive. Mechanical issues might make it unsafe to drive. In all these cases, you cannot just abandon your car on the road.
Our towing service is ready to serve. We have a fleet of trucks that operate throughout Western Australia. We can be where you are and tow your vehicle. If you have a large machine such as a bus or truck, we can also tow those. We have trucks that specialize in those big rigs.
We are based in the city of Perth, but our roadside assist service covers all of Western Australia. Whether you are in a major city, in the middle of nowhere, or along the coast, call us and our mechanics and technicians can get to you within a reasonable time.
We offer a reasonably-priced, quick service. We are ready to assist anyone that needs help by the roadside, for any reason. Cars, motorcycles, buses, trucks – we've assisted all of these and more.
The best part of our service is that there is no membership fee! Unlike RACQ roadside assistance or NRMA roadside assist, we will repair your vehicle even if you are not a member. Just call us and give us the details, and we'll be happy to help. No membership fees required.
No more high fees for premium care. No more membership dues for roadside service that you don't often call anyway. Our on-demand assistance will go to you, member or not, and assist to the best of our considerable ability.
We can get you back on the road. Just call us, tell us where you need us, and watch as we dazzle you with our work. We combine efficiency, customer service, and expertise into a package that's hard to beat.

​Roadside assistance kings.
Need some roadside assistance? Perth Towing Service have you covered. The No.1 Towing and Roadside assistance Perth has to offer.
Don't be left waiting painfully on the side of the road. Contact us and we will be there to help you with your required service. Priding ourselves on our excellent service quality.
With a desire to provide the highest standard of service 24/7, you will not be stranded for long.
Fast response time means you can remove stress knowing one of our drivers will be with you in an instant.
Range of services.
Providing a range of services to ensure that your towing or roadside assistant needs are met and you are not left stranded.
Roadside Assistance
Click on any of the above services to go to the direct page and find out more information to further assist your request.
Always on time and in place for when you need us here at Perth Towing Service, we ensure you will be back on the road in no time at all.
Perth's experts.
Count on the experts with the knowledge of Perth and its entire surrounds to get to you quick smart and have you back on your way.
Contact us now to arrange roadside assistance or to find out more information about our services from one of our friendly customer service staff members. 08 6166 6156.