When your car breaks down, you have two options. Okay, technically you have three options, but no one wants to "sit, wait, and hope for a miracle." So you have two. One is to call for a mobile mechanic. The other is to call for a tow truck Perth.
Let's assume that, for your situation, the tow truck is the right call. Let's also assume you called us because you wanted a professional on the job. The truck has arrived, and you're concerned.
What precautions have we taken to ensure no further damage occurs? After all, your car is kind of an investment for you. You don't want it getting worse. There's a part of you that needles you along, concerned that you not having direct control could be a problem.
Well, give us a moment and we'll reassure you of how safe your car is with us.
The Right Tow Trucks
We use only the right vehicles for the job.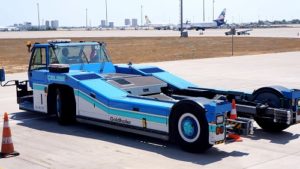 A fun fact about towing is that it's not always about size. Yes, some vehicles like heavy machinery need a bigger truck. However, for the average car on the road? Size isn't as important as the suspension and brakes.
There are a few important questions here. First, can you stop without damaging the car if you need to make an emergency stop? The second is how much pressure can the truck doing the towing take because the other vehicle is basically dead weight.
The suspension is a big factor. On average, braking power comes from the front and not the back. If your suspension isn't generating enough power there, that's bad news.
A Good Hitch
Another major element in any towing job are the hitches. Specifically, if you have the wrong hitches, your job is going to fall apart.
A hitch technician is a professional that's there to guarantee that the proper tongue weight is used for any given towing job. Now, it's easy to think hitch weight and ball weight are the same things, but they're not.
A hitch is something that requires a professional welding to a given vehicle. It's more than just nuts and bolts. Not only is the nature of the hitch crucial, but also where it's placed along the towing vehicle's frame.
Specifically, the trailer has to be level with the hitch. If it isn't, that often causes problems. Adjustable designs can be useful, especially if the tongue and trailer don't line up. Our in-house maintenance team makes sure all things are configured correctly for all our vehicles.